Having a hand in
FuseWEEK or SummerShine
will give you the opportunity to impact the lives of youth and children with similar lifestyles in a different culture.
2018 Dates
July 13-21, 2018 – Fuse WEEK – Youth Camp
July 20-28, 2018 – Summershine – VBS
Contribution
The funds needed for this trip are $800.00 + round trip international airfare.
Where?
A local church near Llantwit Fardre, Wales.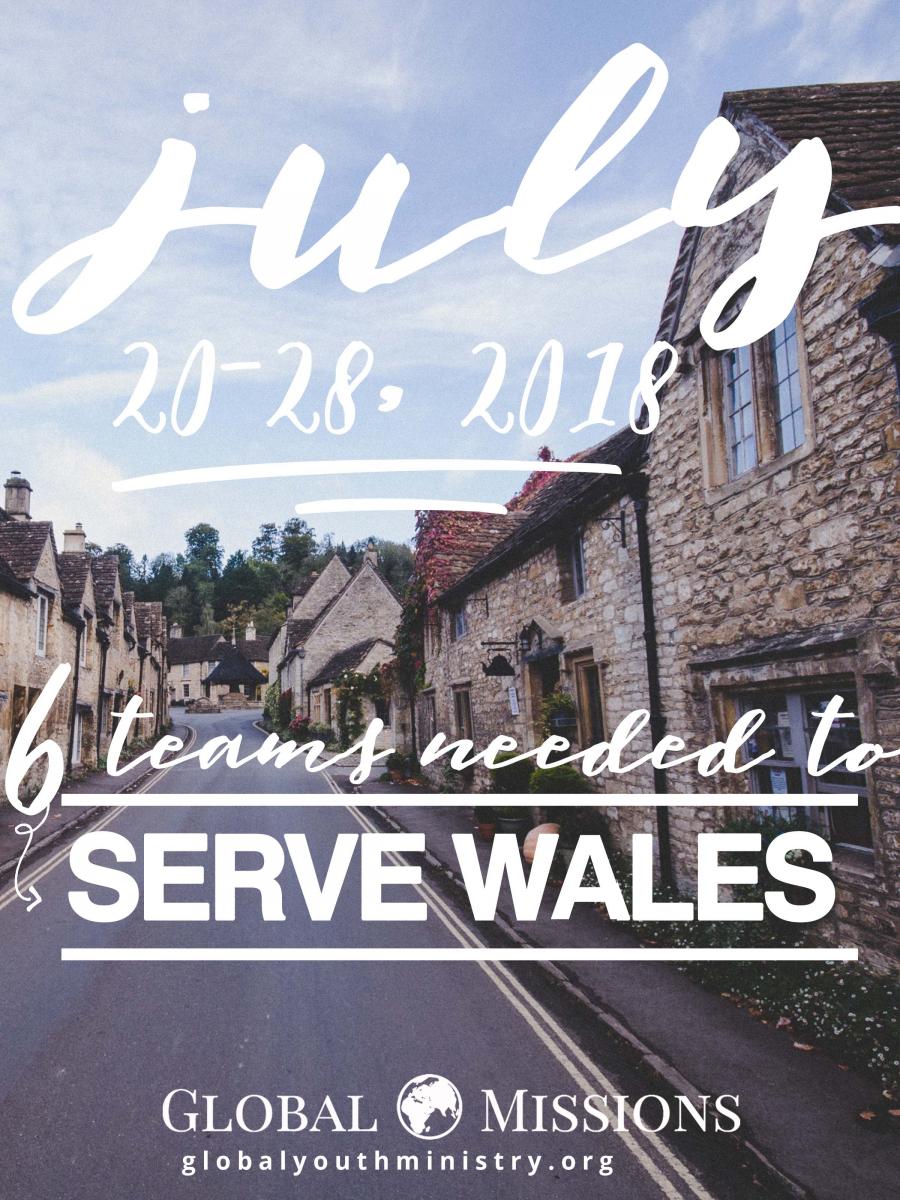 Where

Your team will fly into Heathrow, Bristol, or Cardiff and then take a bus ride to Llantwit Fardre, Wales.  You will spend the week ministering with a designated local church near Llantwit Fardre, Wales, where Kevin and Amanda Wilhite live.

Trip Contribution

The funds needed for this trip are $800.00 + round trip international airfare.

International flights to Wales vary in price depending on where you are flying from and how early your flights are booked.  Typically flights average $1200 to $1400, depending on when you are able to book.

The $800 trip budget covers all your expenses in Wales including housing, 3 meals per day, transportation to serving locations, some local sightseeing, in-country airport transfers, and orientation. Please note snacks, personal items, entertainment, souvenirs, as well as housing, food and travel outside of Llantwit Fadre are not covered.

Scholarship Options

We are looking for more team members – (college age or adult are welcome) to serve at the Summershine VBS week in July!  We will offer a $50/person scholarship towards this Wales mission project but you must NOT wait!  Email us for more details or call the office at 877.251.1800, xt 401.

Payment Schedule (suggested)

Trip Deposit – $200.00 due
First Installment – $200.00 due by February 15, 2018
Second Installment – $200.00 due by April 15, 2018
Final Installment – $200.00 due by June 15, 2018