MISSION SERVICE INTERNSHIP
LEADERSHIP TRAINING & DISCIPLE MAKING
We train college-age students to be "cut-above" servant leaders as they advance spiritually and practically!
BE PART OF...
REACHING 2.3 BILLION YOUTH WORLDWIDE

WHY WAIT? SERVE THE LORD NOW!
AT THE GLOBAL INSTITUTE YOU CAN GROW PERSONALLY AND BUILD LIFE SKILLS AND COMPETENCIES AS YOU SERVE, WHILE PURSUING ONLINE COLLEGE COURSES.
Serve a generation of youth while building your career resume! We will help you maximize your future career, home and church service. We believe everything begins with our own relationship with Jesus. So, the Institute is discipleship-based through small group times, classroom discussions/assignments, plus hands-on ministry activities designed to help us form the Character of Christ, the ultimate Servant Leader. Together, we strive to follow Jesus together in a tight-knit faith community to grow through disciple seminars and service the following three areas:
Who attends?
We provide training for…
Youth Ministers as Mentor Trainers
Youth Ministry College Majors & Minors
International Youth Ministry Leaders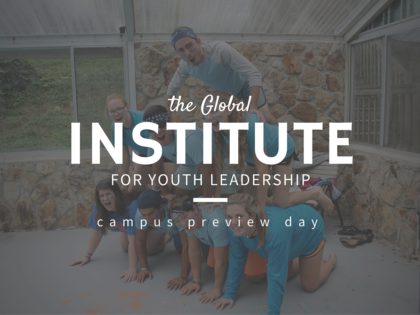 Visiting our campus will provide you with first-hand experience of our Institute. Visitors are advised to wear comfortable clothing and shoes as we are on mountainous terrain.
Check back for the date of our next official preview day. We'd love to see you there. Scroll using the white arrow to the right to see the program and RSVP.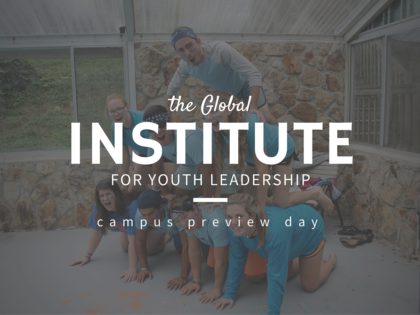 Schedule Of Activities for our Official Preview Day
8:30 AM
  Breakfast/Registration
Lodge Center
  9:00 AM
  Campus Tour
Lodge to entire Campus
10:00 AM
  Worship Service
Upper Conference Center
12:15 PM
  Lunch with Institute Dean & Staff
Lodge Dining Room
1:30PM
2:15PM
Financial Presentation & Q/A
Individual Interviews/Product Store
Lodge Center
Lodge Center
In order for us to prepare for your visit and to insure that space is available, we request that you reserve your spot
PRIOR
to your visit.
Click here to RSVP.
Please call our office at (877) 251-1800.
We look forward to seeing you here!
Faculty
Meet the Faculty and some of the Guest Lecturers
Areas of Growth
We are called to