Ministry Training, Mission Opportunities, College Credits
LEADERSHIP TRAINING & DISCIPLE MAKING
We train college-age students to be "cut-above" servant leaders as they advance academically and practically!
Ministry Training, Mission Opportunities, College Credits
FOR THE YOUTH OF THE NATIONS
COLLEGE CREDIT AVAILABLE!
Our college level courses are an integral part of the Internship at the Global Institute; all interns spend their mornings in academic pursuits. ALL of our courses are offered in partnership with these universities listed below. In most cases these credits are transferable to other universities, but  course transfers are at the discretion of the university to which you plan to transfer for further study:
Who attends?
We provide training for…
Youth Ministers as Mentor Trainers
Youth Ministry College Majors & Minors
International Youth Ministry Leaders
The Institute encourages personal growth and academic development in an atmosphere of Christian influence. We believe that diligence in study habits and development of work ethic are worthy goals and should be the high standard for life on campus and beyond.
CLASSES PLUS PRACTICAL LEARNING OPPORTUNITIES
The Institute provides both academic courses and life experiences which are foundational to its mission to provide students with basic knowledge and skills to prepare them for effective service, whatever their career path.
All students are enrolled in "core courses" and daily/seasonal experiences which give them the opportunity to explore their God-given talents, inclinations and career paths. Both academic pursuits and practical experiences provide the mix we believe to be unique among learning institutions. This variety will help prepare men and women for more specific career pursuits that are best fitted to their God given range of skills and capabilities.
The courses listed under each Option fall into two years of possible study, First Year Courses and Second Year Courses. Generally some of these courses are considered "CORE COURSES" and are required study emphases for every Intern regardless of his or her career aspirations. We consider these courses as part of the core values we espouse and teach at the Global Institute. Other course are options, and may or may not be offered in a given semester's line up of courses.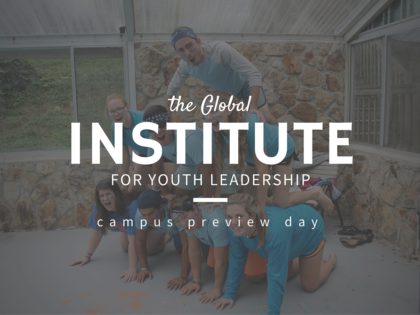 Visiting our campus will provide you with first-hand experience of our Institute. Visitors are advised to wear comfortable clothing and shoes as we are on mountainous terrain.
Check back for the date of our next official preview day. We'd love to see you there. Scroll using the white arrow to the right to see the program and RSVP.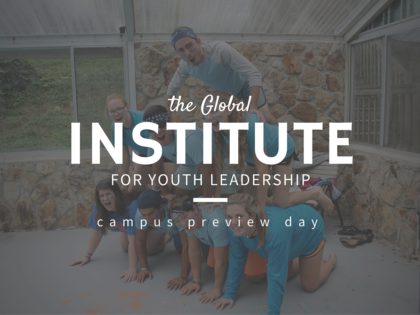 Schedule Of Activities for our Official Preview Day
8:30 AM
  Breakfast/Registration
Lodge Center
  9:00 AM
  Campus Tour
Lodge to entire Campus
10:00 AM
  Worship Service
Upper Conference Center
12:15 PM
  Lunch with Institute Dean & Staff
Lodge Dining Room
1:30PM
2:15PM
Financial Presentation & Q/A
Individual Interviews/Product Store
Lodge Center
Lodge Center
In order for us to prepare for your visit and to insure that space is available, we request that you reserve your spot
PRIOR
to your visit.
Click here to RSVP.
Please call our office at (877) 251-1800.
We look forward to seeing you here!
Faculty
Meet the Faculty and some of the Guest Lecturers
Areas of Growth
We are called to