Global's COVID-19 Response (Click below to see a note from Roger!)
Word of Encouragement from Roger!
A Word of Encouragement to Youth Leaders!
I have talked with youth leaders this week from Alaska to Florida who are concerned about how to minister to their youth in a "social distancing" environment.  You have also likely had conversations with fellow youth leaders about how to meet this current challenge.
All these conversations have made me remember a couple of fundamental things about who we are as human beings and who we are in Christ.  God made us to be relational beings, right?  Even God–within the Trinity–is relational, and we are made in His image. We need relationship to be fulfilled! It is how God made us.
Enter Satan. His objective? SEPARATION! Mainly, of course, he wanted to separate us from relationship with a loving God. Just as the coronavirus is crippling and separating us, sin is the ultimate virus and it separates people from God. But what does Romans 8:35-39 say to us as His redeemed ones?
"Who shall separate us from the love of Christ? Shall tribulation, or distress, or persecution, or famine, or nakedness, or danger, or sword? As it is written, "For your sake we are being killed all the day long; we are regarded as sheep to be slaughtered." No, in all these things we are more than conquerors through him who loved us.  For I am sure that neither death nor life, nor angels nor rulers, nor things present nor things to come, nor powers, nor height nor depth, nor anything else in all creation, will be able to separate us from the love of God in Christ Jesus our Lord."
Let's remind our students that God is not dependent upon a building or a gathering to speak to us. Let's encourage our youth to get into the Word in these days. Like, let's come up with a plan! Some have loads of time on their hands. Why not a "BX90" Challenge?  (Read the whole Bible in 90 days)! And the prize? The winner gets to invite a lost friend to camp for free?! Okay maybe I'm dreaming, but I know church members would give to that! After all, everyone wins!
Bottom line, I love how creatively everyone is thinking during these days. Who knows how God will use this now and in the future? He is definitely up to something. He will certainly not waste this moment.  He may be trying to nudge us out of our comfort zones. Some of our teens may have become too comfortable hidden away in our comfy youth rooms, complete with couches and soft lighting and such.  Aren't we supposed to be more about going out than getting people to come in anyway?
Here at Global, we are trusting that God will make a way for us to continue with our summer camps just as we have for years. BUT, we are also looking at our assumptions about what is supposed to happen at camp, you know, when we are all gloriously together?! Something BIG is up!
In fact, Global's book study/theme for summer camp is the Gospel of Mark. As I have been studying to prepare for camp, this thought has been ringing in my spirit: Jesus often told His disciples to "fear not." He said this a LOT! In fact, on several occasions, as we will study together this summer, Jesus became quite irritated with His disciples for being so slow to look to Christ in faith rather than to look to the circumstances in fear!
Also, Jesus seemed totally focused upon the Cross. You can't help but feel that in the Gospel of Mark. How many times did Mark use the word, "Immediately"?? Jesus was on a mission!
So, dear friends and fellow youth leaders. Let's look to God and for God in the midst of this current situation. Let's point our students to fellowship with God through prayers of BIG faith and through Scripture reading and study (and need I mention Scripture memory?)
We will make it to the other side. And we will have some AMAZING stories to tell…IF we are obedient, faith-filled and forward thinking! I'm praying for you guys. I'm asking for God to MOVE in powerful ways. Join me.
And let us know how we at Global can pray SPECIFICALLY for you and for your families and your ministries. We will pray, I promise. Call me on my direct line for anything you need, 706-422-5233, or text my cell at 706-422-5233. Call our Program Director David Caywood, 706-422-5238 or our Facility Director Louis Warrick at 706-422-5220. We are waiting to hear from you!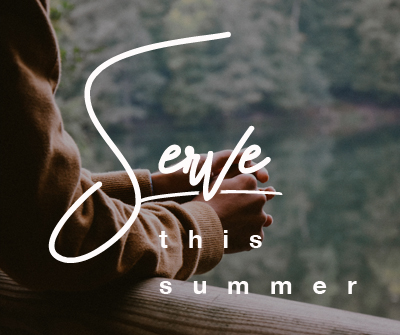 Looking to Serve?
We have a number of opportunities locally and internationally to serve perhaps with an internship or you might be looking to join us on a missions trip?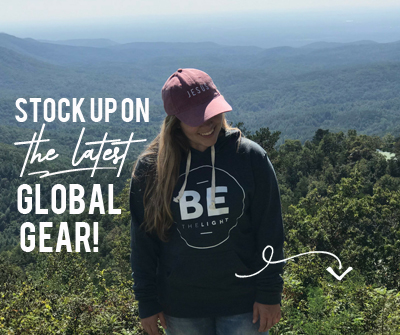 Looking for Global Gear?
We offer a range of books, curriculum and branded clothing items in our online store. Go ahead and have a look through what we have to offer.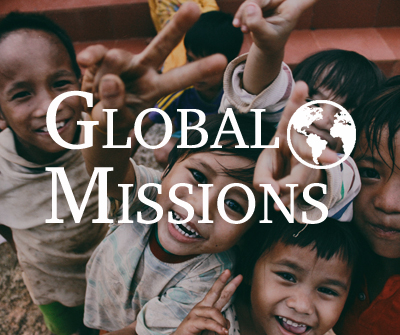 guestservices@globalyouthministry.org
Email Us
40 Blackhawk Trail
Chatsworth, GA
MINISTRY PARTNERS
These are strategic organizations/causes that we have had the opportunity to partner together with in ministry to youth and youth leaders.  Their Kingdom heartbeat and ministry goals are similar to ours here at Global, to make Jesus known among youth populations all over the world.  We want to highlight these ministry partnerships that can help you also be equipped and encouraged as we seek to evangelize the world for Christ.